Christmas is upon us and what better way to impress your mates over a mulled wine than with some serious factoids about continental yuletide traditions. My Christmas traditions (which I take very seriously) include eating chocolate for breakfast (and lunch, let's be honest), playing Nat King Cole on repeat and avoiding The Outside unless it involves snow and/or being given presents. Each country in Europe rocks its own Christmas customs, making this an interesting time of year as well as gut-expanding one.
1. Spain – 'The Big One'
In the true spirit of capitalism, erm I mean Christmas, the Spaniards enter the 'El Gordo' lottery, hoping to win millions. This is considered the biggest national lottery in the world, with winnings of over 2 Billion Euros every year. It's also one the longest running lotteries, dating all the way back to 1812, impressively it even carried on through the Spanish Civil War. The draw is on the 22nd December and takes a whopping 5 hours to read out the results. If you're feeling lucky, get online and snag yourself some tickets.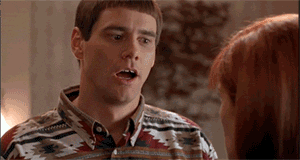 2. Ukraine – Spider's Webs
Christmas trees across the Eastern European countries are adorned with fake spiders' webs and spider ornaments. This tradition comes from an old Ukrainian Christmas folk story; a poor widow lives with her children in a very small house, one day a pine cone drops in the garden and starts to take root. The young children know they could never afford to buy a Christmas Tree, so they tend to the sapling night and day, until it is fully grown right in time for Christmas Eve. On this night the children go to bed crying because they have nothing to decorate their homegrown tree with. The spiders living outside hear the crying and set to work. When the kids wake up, they find the tree covered in spider webs twinkling silver and gold in the sunlight. It is actually commonly believed that this is where the original idea for tinsel came from.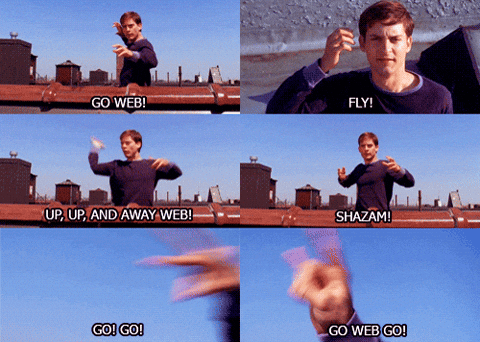 3. Italy – 'La Befana' – The Christmas Witch
La Befana operates in much the same way as Father Christmas/Santa Claus/St.Nicholas, i.e. she comes bearing gifts. The twist with La Befana is that she's a witch. Italy's one and only Christmas Witch flies down chimneys on her magical broomstick and brings presents for the all the good little bambinos. Well-behaved little one's get sweets in their socks, whilst the naughty one's get a lump of coal, or worse still, a stick. Being the obsessive-compulsive type, she uses her broom to sweep up the kitchen floor before she leaves, symbolically brushing away last year's problems.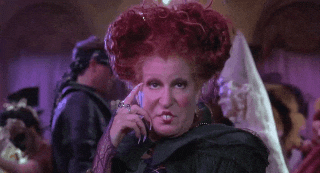 4. Sweden – Saint Lucia, The Queen of Light
Sankta Lucia is one of Sweden's most beloved Christmas traditions. According to the ancient calendar, the 13th of December is Winter Solstice, which means the darkest day of the year. On this day Saint Lucia, the Queen of Light, would descend to earth to brighten the dark day. Today the Swedes, mostly children, perform a procession through their towns and in their schools very early in the morning when it's still dark. The children wear long white robes, carry candles and 'Lussebullar' – bread buns made with saffron. Every year a national Sankta Lucia is chosen to lead the procession through Stockholm, as you can imagine competition is pretty stiff, as she is typically very blond and very beautiful, which is pretty much everyone in Sweden.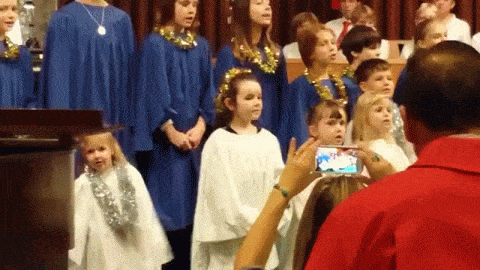 5. United Kingdom – Christmas Crackers
Brits have been pulling Christmas Crackers since they were invented in the 1850's by a young sweet maker called Tom Smith. He had been trying to sell sweets, similar to the French bon-bon design, wrapped in pretty paper but they weren't going down too well. Story has it, he was sat in front of a crackling fire one day, ruminating over his sugary demise, when he had the bright idea to add a mini firework to crack as the sweets were opened. As Tom died, his three sons took over the business at which point they added the toys and paper hats that we know today. It is actually illegal not to wear those paper hats whilst eating Christmas dinner, so consider yourself fully aware of the law.
If this has sparked your interest and you simply have to know more about Christmas Traditions across Europe, then why not join one of our legendary local guides in any one of our European cities this Christmas. SANDEMANs have tours going every day of the year, so don't worry if you haven't got a Christmas Party to crash!
Merry Christmas from everyone here at SANDEMANs!